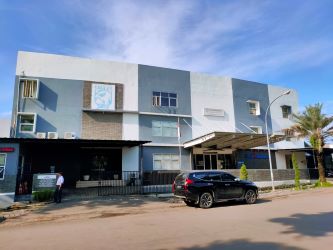 SEKOLAH PELITA BANGSA is a Cambridge International School offering high quality programmes of Early Childhood Education, Kindergarten, Primary School, Secondary School and Junior College.
Sekolah Pelita Bangsa
We have vacancy for the following positions:
Media Specialist
Requirements :
Candidate must be proficient with Design Communication Visual, Social Media, Adds, etc.
Required languages: English, Bahasa Indonesia
Minimum work experience in related field is 2 years
Able to use camera
Creative, innovative, hard-working, patient and highly committed
Have good interpersonal skills, high responsibility, and dedicated to support events and other school activities.
Primary Classroom Teacher
Requirements :
Candidate must possess at least a Bachelor's Degree in Education or equivalent.
Fluent in English (written and oral) is mandatory
At least 2 years of working experience in the related field (preferably in the field of school education)
Required skills: Computer skill, Classroom Management
Familiar with the Cambridge Curriculum is preferably
Dedicated to support all school activities, events and competitions
Hard working, flexible and highly committed
Loyal and invested in students' academic and social/emotional development
Shadow Teacher
Requirements :
Candidate must possess at least Bachelor's Degree Education, Psychology or equivalent.
Fluent in English
Minimum work experience in related field is 2 years (preferably in the field of school education)
Creative, innovative, hardworking, highly committed
Have good interpersonal skills, have great initiative, interested in children with special needs
Guru Bahasa Indonesia
Requirements :
Candidate must possess at least Bachelor's Degree in Pendidikan Bahasa dan Sastra Indonesia or other relate educational background
Fluent in English both oral and written will be preferable
At least 2 years of working experience in the related field.
Dedicated, highly committed and hard worker
Loyal and invested in students' academic and social/emotional development
Guru Musik
Requirements :
Candidate must possess at least Bachelor's Degree in Pendidikan Musik / other related fields
Fluent in English both oral and written will be preferable
At least 2 years of working experience in the related field.
Creative, innovative, hardworking, highly committed
Loyal and invested in students' academic and social/emotional development
Dedicated to support all school activities, events and competitions

Submit your application letter, CV, and other supporting documents to Sekolah Pelita Bangsa Cirebon at Taman Cipto Blok A1 Kav 6-7 Cirebon 45131 or send an email to : hrdga@pelitabangsa.com
Ditutup Tgl: 6 December 2022