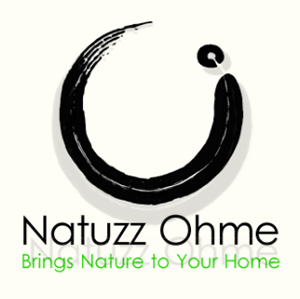 PT. Natuzz Ohme Singapore is a company engaged in the furniture sector located in the city of
Cirebon.
PT. Natuzz Ohme Singapore
Currently PT. Natuzz Ohme Singapore is looking for employee candidates to be placed as :
Social Media and Merchandise Specialist for Furniture E-commerce
Responsibilities :
You enjoy developing and making creative designs for online marketing and promotional needs, events, and content copywriting for social media to the website.
You understand and embrace the company brand guidelines and identity, including creating a brand guideline for projects (e.g., catalogue, marketing campaign and visual merchandise).
You love being part of the online shopping space by managing our e-commerce website and online marketplace platforms for the sales of our furniture and providing post-sale customer service and communications.
You are adept in managing in-part logistic and shipping documents for sales of company products.
You can ensure completion of work within time constraints and under tight deadlines for special projects.
You love to facilitate all design-related work with the other departments of the company.
You like to initiate, propose and create visual concepts or designs for external-facing projects.
Requirements :
You have worked on similar positions with 2-3 years of relevant design work experience.
You are proficient and literate in both Bahasa Indonesia and English.
You have attention to detail and possess strong creative flair in graphic design (Please send in-mail with the subject headline including the sunflower emoji ?)
Your team look to you as the expert in Adobe Creative Suite (Photoshop, Illustrator, InDesign, etc.)
We're looking at a minimum of bachelor's degree, preferably in Graphic Design.
Your interest is persistent in the high-end furniture export industry
You like to gather knowledge about the latest design trends and have strong typography skills.
You will always uphold a professional attitude
Most importantly, you want to belong to a team that is focused on empowering people, constantly innovating and high growth.
Interview Requirements :
You will be requested to do a simple psychometric test on the day of the interview.
You will be tasked to do a simple graphic design poster for social media (e.g. Facebook post).
Please bring your graphic design or social media account portfolio to show us on the day of the interview.
Assistant Merchandiser
Requirements :
Male/ Female
Maximum Age 35 Years
Minimum Education D3 / S1
Preferably have at least 1 year of experience in furniture industry, Fresh Graduate Welcome
Mastering Microsoft office excel, word, Powerpoint
Fluency in English both of oral and written
Good communication skills
Ready to work with pressure
Cooperative, proactive, able to work in a team
Meticulous, Dexterous, Detailed, Organized
Location : Plumbon, Cirebon

HOW TO APPLY
Send your complete CV and application file to email:
hrd@natuzzohme.com