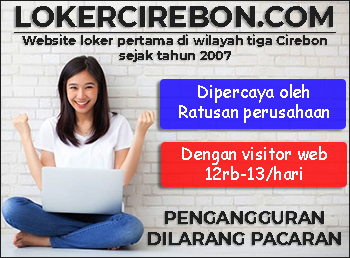 Lowongan kerja PT Tiga Pilar Energi (TPE) Cirebon
PT Tiga Pilar Energi (TPE) is an Engineering and Construction Company set up to meet of developing and evolving Engineering and Construction market in Indonesia. PT Tiga Pilar Energi (TPE) has earned its reputation as an unique Engineering and Construction Company. The success of TPE is based on the company's dedication to the success of its clients and people.
Oil & Gas service company is looking for candidate to fill this position :
Qualification :
Maximum 53 years old
Hold bachelor's degree in mechanical, metalurgy, or marine engineering
Have 10 years experience as piping/pipeline engineer in oil and gas or petrochemical project.
Have handled at least 2 (two) oil and gas production facilities.
Requirement :
Must have a working knowledge of applicable international and national codes and standard.
Responsible for oil and gas production facility planning including design basis, detailed engineering, construction method, inspection, installation, commissioning to daily operation.
Deep understanding in piping & pipeline design and unit package
Deep understanding in welding and technical inspection.
Ability in mechanical strength calculation and piping & pipeline design
Involved in HAZOP & HAZID study.
Proficient in at least, but not limited to AutoCAD and CAESAR II Software
Ability to produce detail drawing (equipment GA drawing & detail, equipment plot plan, isometric, etc.)
Location Contract Based : Cirebon

If you are interested and qualified for the position, please send your latest Curriculum Vitae, Bachelor's Certificate, and other Certifications to :
recruitment@tigaintipilar.com cc erni.usman@tigaintipilar.com
Subject: posisi yang dilamar – web lokercirebon.com
Ditutup Tgl: 28 February 2022