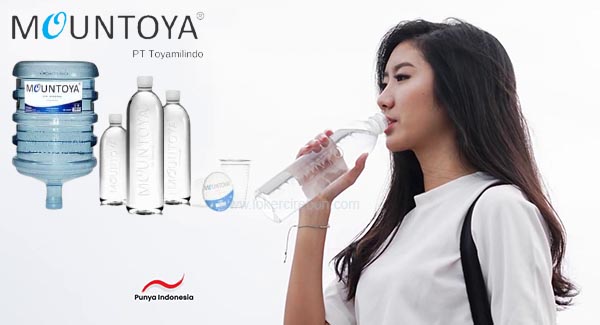 Established in 1990, housed in Klayan street, Cirebon. Due to increased marketing of high, then the PT. TOYAMILINDO seeks to increase production capacity.
Lowongan kerja PT. Toyamilindo
It affected the migration of the location of PT. TOYAMILINDO to Pangeran Cakrabuana street in 1994. Since 1994 until now PT. Toyamilindo still exist producing Mountoya as Drinking Water in packaging with superior quality and good service.
Mountoya is hiring now for…
Job Requirements:
Candidate must possess at least Bachelor's Degree in Engineering from reputable University with minimum GPA of 3.00 (scale of 4.00).
Required Skill(s): Knowledge about ISO 22000:2018 & Halal.
Excellent to operate computer (MS Excel etc), and having knowledge to arrange and organize data into dashboards.
Having experience as production SPV minimum 2 years or production head min 1 year
?
Job Descriptions:
Oversee the production process, drawing up a production schedule • Ensure that the production is cost effective
Monitor the production processes and adjust schedules as needed
Working together with engineer/ maintenance team for the selection and maintenance of equipment
Monitor product standards and implement quality-control programs
Review worker performance
Identify training needs

HOW TO APPLY
Send your CV to email:
personalia@mountoya.id
With subject: Production Head