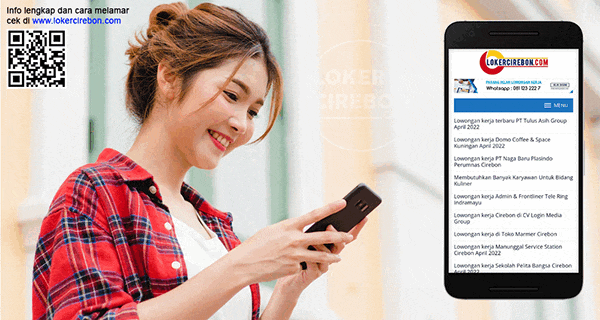 Lowongan kerja Korea-Indonesia MTCRC Cirebon
Korea-Indonesia MTCRC (Marine Technology Cooperation Research Center) is an Inter-governmental joint research center in the field of Marine Science and Technology between Korea and Indonesia. We're seeking
the best candidate to fill a position as a Planning & Administration Department staff.
PLANNING & ADMINISTRATION DEPARTMENT STAFF (2 Vacancies)
Job Type & Work Location:
Full-time, period contract-based employee (mandatory 3 months' probation)
Korea-Indonesia MTCRC, Cirebon Center
Requirements:
Bachelor's level University degree in business/public administration, economics, international relations, social sciences, or equivalent educational qualifications
Required language(s): English (Business level), Korean (Basic level) Work experience in the international organization, bilateral development cooperation agencies, or research institutions, experience in event organizing/international cooperation, Planning & Administration related work is desirable
Solid knowledge of Microsoft Office applications.
Documents Required:
Curriculum Vitae (CV + current photograph)
Scan/copy of bachelor degree Certificate + Transcripts
English Certificate (mandatory) and Korea (if any)
Job Description:
All duties related to general administration Support activities of the center (e.g. Holding events, education and training programs, collecting and refining data, involved in the International cooperation related tasks) Performs other relevant duties as assigned.

Application to be sent through email :
communication@mtcrc.center
Subject: [Job Application)_your name
Ditutup Tgl: 23 April 2022