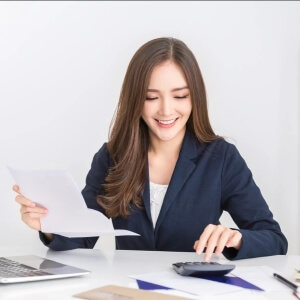 Jefan International Jeffan designs, manufactures and markets a broad line of home furnishings, including furniture for indoors and out, lighting and home accents. The company's mission is to bring Indonesia's amazing artisanship and design capabilities to the rest of the world. Jeffan distributes its products through national chain stores, regional and independent retail stores, and on-line retailers. For more information, go to.
Lowongan kerja Jeffan International
Currently, Jefan Internasional is opening job vacancies for the following positions:
An Accounts Receivable (AR) Staff is responsible for managing and monitoring all aspects related to the company's receivables from customers or third parties. This position is vital in the finance department as it helps ensure a smooth cash flow by overseeing and collecting timely payments from customers.
Key Duties And Responsibilities:
Invoicing: Ensuring that invoices are accurately issued to customers based on transactions and agreements. Sending out invoices in a timely manner and verifying their accuracy.
Payment Tracking: Monitoring and tracking customer payments. Compiling payment reports and updating account records for each transaction.
Customer Communication: Communicating with customers to ensure that invoices are received, understanding invoice details, and addressing delayed or problematic payments.
Dispute Resolution: Handling customer inquiries or disputes related to invoices or payments. Resolving issues promptly and efficiently.
Financial Reporting: Preparing financial reports related to the company's receivables. Performing reconciliations between the general ledger and the AR report.
Document Filing: Ensuring all AR-related documents, including invoices, delivery orders, and payments, are filed neatly and easily accessible.
Data Management: Managing the customer database and contact information, as well as updating customer data regularly.
Collaboration with Other Teams: Collaborating with sales, marketing, and finance teams to ensure accurate customer information and invoicing.
Overdue Monitoring: Identifying and providing early warning on overdue receivables and taking steps to reduce the risk of bad debts.
Requirements:
2 year associate degree preferred.
Proven ability to implement process improvement initiatives.
Proficient in English, both written and spoken.
Proficient in operating accounting software and spreadsheet usage.
Strong teamwork and interpersonal skills
Good understanding of accounting principles and financial reporting.
Excellent communication and negotiation skills to interact with customers and internal teams.
Attention to detail and accuracy in performing administrative tasks and payment monitoring.
Experience in accounts receivable handling is a plus.
The Data Specialist role is responsible for manage data needs required to support the business processes effectively and to improve the current processes. This includes working closely with business leaders and project managers on data entry, reporting, and analysis of data as it pertains to operations and quality.
Key Duties And Responsibilities:
Implement and update required changes to NetSuite information based on request from project leaders.
Maintain accuracy of data by ensuring changes are implemented correctly.
Able to resolve problems through analytical assessment and identify cause, articulate, and implement plans
Manage accuracy of key product information.
Support Product Management process
Run reports to support sales processes
Implement and execute changes to be made in Netsuite based on meetings outcome
Requirements:
2 year associate degree preferred.
Proven ability to implement process improvement initiatives.
Proficient in English, both written and spoken.
Proficient in Microsoft Office, especially Excel™ (VLOOKUP, FORMULA and PIVOT table).
Detail oriented. Good communication skills, both written and verbal.
An ability to manage and prioritize workload based on business objectives.
Able to complete tasks accurately and timely with minimal supervision.
Strong teamwork and interpersonal skills

HOW TO APPLY
Kirimkan lamarana nda ke alamat:
Jeffan Indonesia
Jl Raya bypass Palimanan – Jakarta KM.22 , Kab.Cirebon
Atau kirim via email:
ita@jeffan.com ( Ita Berlian )
hkandita@jeffan.com ( Haris Kandita )
Ditutup Tgl: 16 August 2023