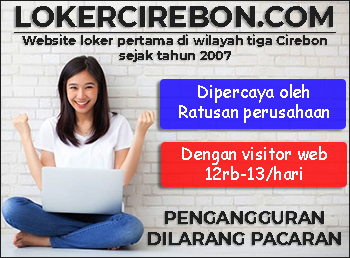 Lowongan kerja Graphic Designer First Kiss Beauty
We are looking for
Recruitment:
Bachelor's degree in visual communication design, Graphic Design or any related Field
2-3 Years experience as a graphic designers or any related Field
Demonstrable grafis design skill with a strong portofolio
Proficient in Working with design software, including Photoshop, InDesign and Illustrator
A strong eye for visual compositions
Effective Time management skill and the ability to meet deadlines
Understanding of marketing, Production, web desigen, corporate Identity, product packaging, advertisements, and multimedia desigen
Fotografi skill will be a plus
You will be designing a wide variety of deliverables across digital and printed media. To be thriving in this position, you'll to be a self-starter who is capable of delivering brilliant creative ideas and showing amazing attention to details.
Translate concept into visual asset to engage The audience and tell moving Stories
Contribute in the acid production process
Work closely with content planner and copywriter to craft digital and printed content with different approaches, based on the objective of the content
Illustrate konsep by Design example for argument size type
Review final artwork and suggest improvement if necessary.
Benefits:
Comfortable & well managed office facilities ( include snack and drink )
Training and development plan
Free product for every new camera and every new launch
Compressive health plan
Some time work from home
A lot of bonus

Are you creative, passionate and agile Individual? Join First Kiss Beauty team for an exciting and expansive ride!
Send your CV via email to:
firstkissbeautyhrd@gmail.com
With the position you are applying for in the Subject
Ditutup Tgl: 3 September 2021