Lowongan kerja di PT New Hope Farm Indonesia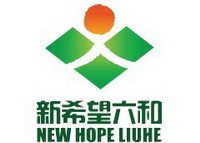 PT New Hope Farm Indonesia, as the first company involving in the business of breeding, commercial farming and trading in Indonesia invested by New Hope Group, was established in 2013. PT New Hope Farm Indonesia is located in Cirebon, west Java with registered capital USD 9 million. The planned production capacity will be 60 million Days Old Chick (DOC) annually, with parent stock around 100 thousand birds of each breeding farm. The DOC supply area will cover Central and West Java.
You are sincerely welcomed to join us if you meet the requirement, and we will provide a very competitive benefit and bright career.
ELECTRICIAN (TEKNISI LISTRIK)
(Cirebon – Jawa Barat; Brebes – Jawa Tengah)
Responsibilities:
• Manage maintenance of all machine and equipments in hatchery or breeding farm
• Repair damage in machines and equipments; make sure all machine operate normally
Requirements:
• Possess at least diploma degree in electrical engineering/ mechanical engineering
• Age at least 25 years old
• Familiar with Microsoft office
• 3 years experience in related field
• Communicative
WAREHOUSE STAFF
Responsibilities:
• Manage administration and hatchery stock opname
• Prepare all document related to the inventory activity
Requirements:
• Possess a bachelor degree in any major
• Age at least 25 years old
• Familiar with Microsoft office; advance in excel
• 3 years experience in related field
• Communicative

Kirim kan CV serta Surat Lamaran ke :
[email protected]
Paling lambat tgl 11 Desember  2016