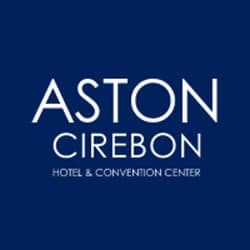 Aston Cirebon Hotel and Convention Center offers four-star accommodation in the commercial area of ??Cirebon. The hotel features an outdoor swimming pool and spa and meeting facilities. There is also free WiFi access throughout the hotel for all guests who stay.
Lowongan kerja Aston Cirebon Hotel Mei 2023
Each room at Aston Cirebon Hotel and Convention Center is spacious and equipped with air conditioning and a seating area. Room amenities include a coffee and tea maker, a mini fridge and a flat-screen television with cable channels. There is also an en suite bathroom equipped with a shower, hairdryer and free toiletries. Some rooms have a dining area.
Aston Cirebon Hotel is Hiring! We are inviting potential candidates to meet our challenge for the following positions!
Requirements:
High school diploma or equivalent.
Min 1 years of experience in the same role
Strong knowledge of sanitation & hygiene guidelines and procedures.
Excellent communication and teamwork skilk.
Strong leadership, organizational and time management skill.
Ability to work in a fast-paced environment and adapt to changing priorities.
Have vaccination booster certificate
Requirements:
Bachelor's degree in hospitality management or a related field.
Min 2 years of experience in food & beverage management, with a proven track record of success.
Strong financial acumen, with experience managing budgets, analyzing financial statements and implementing cost control measures.
Excellent communication & interpersonal skills.
Experience with food safety and sanitation regulations.
Ability to lead and motivate a team to deliver exceptional customer services.
Excellent organizational and time management skills.
Ability to work in a fast-paced environment and handle multiple tasks simultaneously.
Strong problem-solving skills, with the ability to think creatively and develop effective solution.
Proven ability to work independently and as part of a team.
Have vaccination booster certificate
Requirements:
Bachelor's degree in hospitality management or a related field.
Min 2 years of experience in training & development.
Strong knowledge of adult learning principles & training methodologies.
Excellent communication & interpersonal skills.
Strong project management and organizational skills.
Proven ability to work independently and as part of a team.
Creative, innovative, and pleasant personality
Have vaccination booster certificate

HOW TO APPLY
Kindly send your updated CV and recent photograph to :
recruitment@astoncirebon.com
Subject: Position – Name